Haringey Storage Solutions - For more N4 storage space and less fuss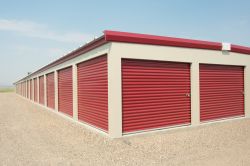 Self storage N22 is a very flexible resource – it has many applications and can potentially be useful to anyone. It can be used both on a move, as a more convenient place to deposit and withdraw your removal boxes, and also on a day to day basis. Basically, if you feel you need more storage space in your life, self storage Haringey is a good and solid option. Call us today on 020 3540 6169, and we'll show you what we have on offer. There's a variety of storage options available, so get in contact with us today.
No matter what size and shape of item exists, we've got an N4 storage unit that is suitable for it. We offer locker sized units for documents, stationary and small boxes. Room sized units, for furniture, clothes and other items which suit an indoor environment. Our N8 storage rooms are also fully heated and air conditioned for the purposes of long term preservation. And finally, we offer outside, garage sized units for garden tools, building equipment and small vehicles. Any of these units are available to rent at any time, so if you're interested, give us a call on 020 3540 6169, and you can store the very same day.
Our Haringey storage services come with more than just a storage unit. We also provide equipment that'll help make the storage process easier. Trolleys, and ramps are both available to use at our lots, so if you're shifting hefty items, this'll make moving them more straight forward. That's not all, we also offer a convenient pick up service – we will send a van over to your place, and store everything for you. So if you're in a hurry, get in touch with us at 020 3540 6169, and be sure to request these services if you want to take full advantage.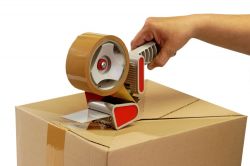 If you're hesitant about storing your items away from your home because you feel they won't be secure enough, then allow us to alleviate those worries. At Haringey Removals, we definitely have our priorities in order, and have many systems in place to guarantee the safety of your goods. We have full CCTV surveillance, around the clock security personnel, as well as heavy duty locking systems. All of this in place to ensure that only you have access to your N22 storage unit.
So there you have it, a fully featured storage package for anybody who needs a little more room to breathe in their lives. Whether you need to clear your old home for a move, or tidy up a box room to give it a new lease of life, there's a place for you to store everything. We spare no expense in making our units easy to use and safe, but you don't have to break the bank in return. Our units, being a luxury rather than an essential moving service, have a price point that's as easy to swallow as our storage is to use.
So if you think you need more N4 storage space, then get in touch with us at Haringey Removals. We offer a solid and dependable array of storage options, as well as an array of extras to make your stay as convenient as possible. Whether it's for the long term or short term, call us on 020 3540 6169 for a no-nonsense N8 storage solution.