A solo Haringey move is a simple process with a N4 removal van!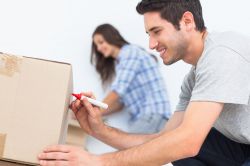 When you're moving, it's very important to keep all of your options available. Like when choosing between houses during the buying process, it's imperative that you use some common sense when figuring out how to approach your move. Think about what kind of budget you have, how much time to allow yourself, and what type of N8 removal service to go for. We offer a good amount of choice at Haringey Removals; professional N22 movers, man with a van services are both readily available, and valid options. But what if you want to take a different approach? What if you've decided to save some money and take your Haringey removal on by yourself? That too, is a solid option, and one that we can provide help with...
If your moving trip covers any sort of distance, you will need a removal van, and that's what our N4 removal van hiring services are for. We make the process of hiring and running a van as simple as possible. Our helpful staff will take you through every step, and make the terms of the lease completely clear. So for a quick and easy renting process, give us a call on 020 3540 6169.
We've got moving vehicles to suit everyone's needs. Small vans which favour manoeuvrability and ease of use, and large ones that will take care of demanding loads with ease. We've supply tons of different models, vans of all shapes and sizes, but there's one thing they have in common; dependability. All of our N8 removal vans are thoroughly tested before and after each rental. They're also properly maintained, and cleaned before they're sent back out again. This level of detail ensures that no matter which of our vans you drive away in, they will never miss a beat. We also offer test drives, and you can book one by calling us on 020 3540 6169. If you're not convinced of our vehicle's quality, you will be after you drive them.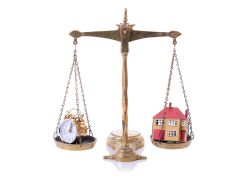 You don't only get a high quality N4 moving van when you hire with us. You also gain access to our staff's extensive moving expertise, as well as all of the moving tools. Trolleys, storage racks and elastic cables are standard across the range. So you can ensure that everything you're moving stays in its place. Larger vans also come with solid ramps, so you can load and unload with impunity. All of these features are available, and at a very competitive price point to boot. Yes, our Haringey removal vans have quality that should exceed your expectations, but won't flood your budget. We offer removals that any budding mover will be able to take advantage of. If you feel that we fit your requirements, contact us on 020 3540 6169, and we will sort you out with some keys.
We all have to go through home removals at some point in our lives, and sooner or later you'll be at the helm of one. So remember; keep all of your options open. Hiring a professional mover is an option that should be considered, but if you end up going at your move alone, Haringey Removals is always available to help. Just because you're not hiring a professional mover doesn't mean it has to be unprofessional. Just contact us on 020 3540 6169, and we'll make your N22 removals the complete package.