Don't be caught unaware by your Haringey removals - Call us for quick and easy N4 moving services!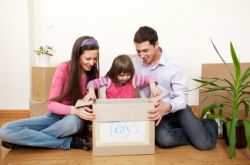 The path to an easy move starts with the preparation and planning stages. It goes without saying that complicated tasks get easier when you are ready for them. You need to think about what you need, and consider each moving task individually. For example, when you start the packing process, you should think about what materials you need, and how much time you should set aside before you get started.
These planning stages are important, because it allows you to keep your move going at a brisk rate, and ensures you don't forget anything. Some of the most important parts of your moving plan involves what Haringey removal services you should hire. It's important that you only hire the finest in the area, so for that reason, you should contact Haringey Removals. We offer a wide variety of services and products that are built to make your N4 removal a lot easier. For more details, you simply need to read on. Here are a few examples of what our N8 moving services can do for you.
The most general removal service we offer is the professional mover, and it's the one that comes the most recommended for the majority of people. Just call us on 020 3540 6169, and we'll send over a well trained and experienced team of moving professionals. Once there, they will take care of the majority of the hard work; the lifting, loading, van driving – the main bulk of the work that has to be done on moving day, in other words. No longer do you have to risk over exerting yourself, you can just relax and let our movers take the removal burden.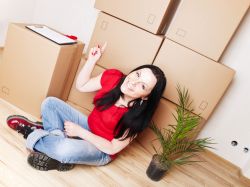 Though, we understand that the professional mover isn't for everyone. Some people prefer to take a more hands on approach and want to do everything themselves. It's a sound idea, saving money by taking on some extra moving work. We can help here too, by providing a N22 removal van rental service. We don't just provide a moving vehicle with this service, you get the whole package. Moving tools, and know-how are provided in tandem with a dependable removal van. For more details, come on down to our rental depot, or simply call us on 020 3540 6169.
We don't just provide assistance on moving day, too – we also provide Haringey storage facilities. Self storage N22 is a service that has a great deal of utility. It can be used to prepare for a move, or take the burden off a move that requires multiple trips for example, but it has other uses too. With some extra N4 storage space at your disposal, you can de-clutter your cupboards and lofts, and generally just create more space around the home. We could all do with a little more space in our lives, if you agree, you only need to give us a call. Our number once more is 020 3540 6169.
At Haringey Removals, we aim to provide removal services that can be tailored to every move. Family moves, solo moves, student removals N8 – we aim to make each of them a less stressful process. If you feel you could make use of any of the services that have been mentioned, or even if you just have a few questions, give us a call on 020 3540 6169.